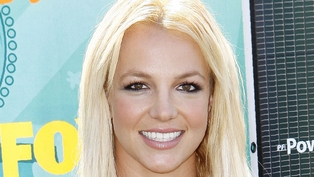 Saturday 6 November 2010 -
According to the Hollywood Reporter, producer Dr. Luke has said that the singer, whose last album Circus was released in 2008, will put out her follow-up before March next year.
He said: "She's such an icon, I don't want to let anyone down. But most importantly, I want to make good music."
He also confirmed that he is co-executive producer on the new LP with Swedish hitmaker Max Martin, who has worked closely with Spears since her debut album 'Baby One More Time' in 1999.
Luke also confirmed that Spears's long-time collaborator Darkchild is likely to feature on the album, as well as new producer Billboard, who remixed Spears's last single '3' in 2009.
p/s : I'M ALL OVER EXCITED FOR THE NEW ALBUM !!