23 NOVEMBER 2010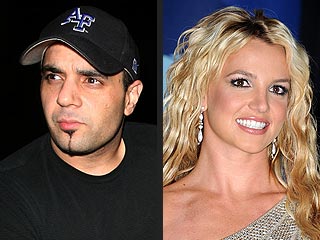 A state appellate court panel today rejected an effort by Britney Spears' mom to have defamation claims filed against her by her daughter's former manager thrown out.

The 17-page opinion was not immediately available, but an e-mail notice from the 2nd District Court of Appeal stated that Los Angeles Superior Court Judge Zaven V. Sinanian's ruling that Osama "Sam' Lutfi could move forward with his claims against Lynne Spears was affirmed.

Her lawyer, Michael Adler, urged the three-justice appellate panel to apply the "libel-proof' doctrine for the first time in California and find that Lutfi's reputation was already so bad before Spears included passages about him in her book that his reputation could not be further besmirched.

Arguing before the panel five days ago, he said anyone in the "Britney-centric world' was already familiar with negative comments about her former manager before he claimed his reputation was maligned by the singer's mother.

But Lutfi's lawyer, Joseph D. Schleimer, holding a copy of "Through the Storm, A Real Story of Fame and Family in a Tabloid World,' told the justices that the allegedly defamatory statements could create problems for his client for a long time to come.

Britney Spears has spurred many books, and others could borrow from this one and republish the statements if my client is not allowed to vindicate himself,' Schleimer said.

Lutfi's suit, filed in February 2008, maintains that the book contains false information, including that Lutfi admitted throwing away Britney's phone chargers and disabling her house phones in an attempt to isolate her from her family.

In August 2009, Sinanian rejected Lynne Spears' argument that her statements about Lutfi in her book and in a declaration in support of a temporary restraining order against him on behalf of her daughter were protected free speech.

Sinanian found Lutfi had established a "prima facie claim for defamation, assuming the statements were made falsely.'

Lutfi's lawsuit also alleged that the singer's father, Jamie Spears, punched him in the chest at her home in January 2008, and that the singer owes him money for management fees. Sinanian delayed that part of the case pending the outcome of the appeal.
source : beverlyhillscourier.com