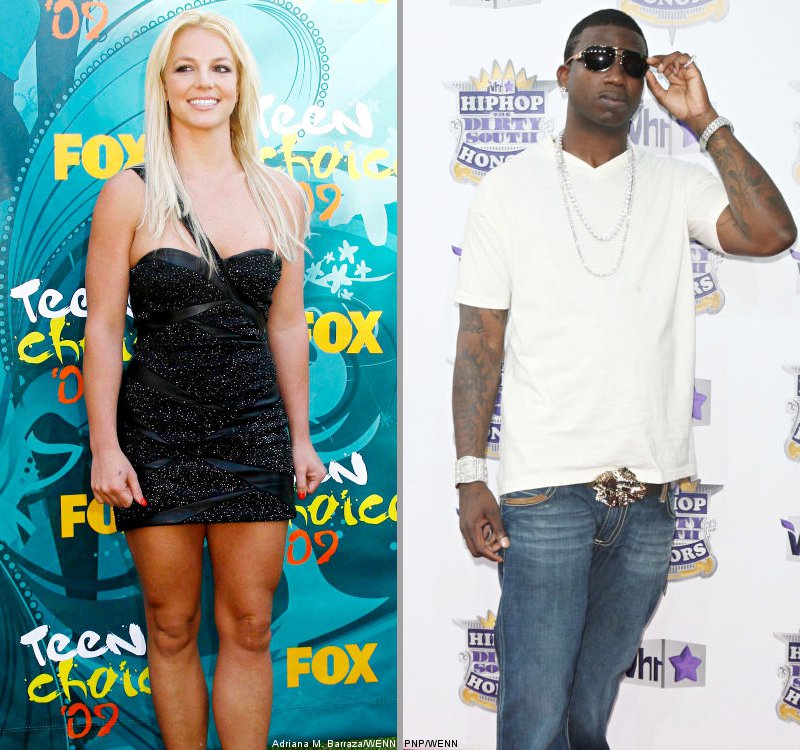 One of the artists who will collaborate with Britney Spears is revealed. According to Rumor Fix, the pop singer has signed Gucci Mane to rap in one of her new songs titled "Hit". They reportedly will meet next week in an Atlanta studio at Mizay Entertainment to record the duet.
"Britney's so icy," said the rapper who recently got an ice cream cone tattooed on the side of his face. "I'm going to make her go Brrr." Gucci then proceeded to praise Britney, saying she's "raw and exciting. She's crazy. We like to get down like that."
Britney Spears is currently preparing her new album which is planned to come out in March but yet to be titled. She has rolled out her first single "Hold It Against Me" which instantly becomes a hit. It ruled
iTunes
charts in at least sixteen countries and got the most radio airplays on its release day.
Now, it's sitting at No. 1 on Hot 100 and broke record by selling more than 411,000 downloads in its first week. It's the largest debut for a woman as a lead artist. The record was previously held by Taylor Swift as her "Today Was a Fairytale" scanned 325,000 downloads.
A
music
video
is currently being prepared with Jonas Akerlund reportedly serving as a director. According to choreographer Brian Friedman, it will be "a dance video" and they have done some rehearsals. Moreover, Britney will be "taking risks when it comes to the fashion."