MARC MALKIN from E! Online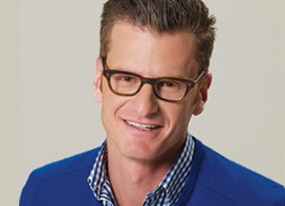 How do I know this? Because last night I was among just a handful of people invited to watch the pop princess' first—and very private—dress rehearsal of her upcoming Femme Fatale tour
Before I give ya some of the highlights, just let me say that if you don't have tickets yet, run and get them now.
The show opens with a video of Spears in a sparkly leotard (one of many skimpy outfits that shows off her back-in-shape bod) being chased by cops through an industrial landscape. And yes, Britney's brandishing a gun. Think Salt meets Charlie's Angels.
The song list includes more than—ready for this?—20 songs. She starts with "Hold It Against Me," followed by, well, everything, including "…Baby One More Time," "I'm a Slave 4 U," "Toxic," "Gimme More," "(Drop Dead) Beautiful," "Big Fat Bass" and "Till The World Ends."
Spears covers
Madonna
's "Burning Up" while straddling a gigantic electric guitar. She sings
Rihanna
's "S&M" in a flamboyant motorcycle gear (denim, leather, studs, etc.).
Footage of a slightly older, grizzly faced fellow in what appears to be some sort of Cold War radio transmission bunker is shown throughout the show. He says things like, "Bring your best game because tonight you and I are dancing a vicious dance," and asks, "What man are you bringing to his knees?"
Other video highlights include shots of completely naked men (just butts—no full-frontal, people!) and her male dancers in what can only be described as S&M leather gear and toys, including facemasks and nipple clamps.
All of her dancers—male and female—help keep the energy (a lot of it sexual!) going with gyrations, contortions, the aforementioned nakedness and lots of sweating.
The finale is insane. I won't tell you exactly what happens, but it includes big, white angel wings.