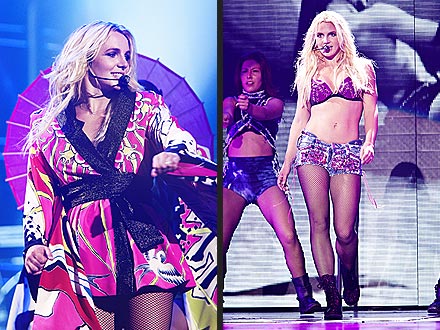 When
Britney Spears
hits the
tour circuit
in Sacramento, Calif., come Thursday, she'll be dancing
"Till the World Ends"
in her signature sexy style. Zaldy Goco the designer of the costumes - "The true muse for me … is Britney herself," Goco tells PEOPLE.
"She has such a clear idea of how she wants to present herself and what she wants to deliver to her fans." The show's concept, though, comes from tour director Jamie King, who wanted to present femme fatales throughout the years. "The idea to create iconic personas or disguises for Britney was really inspirational," Goco says.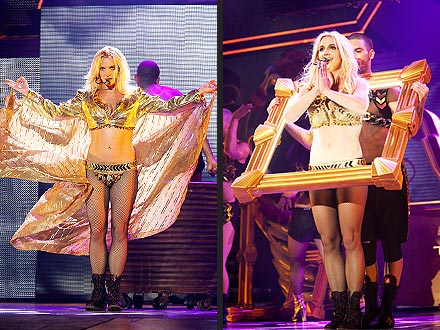 Spears will take the stage in a shimmering silver outfit — "the simple colorless crystal is so pure on stage, the brilliance is like nothing else," Goco shares — and during her performances, change into looks like a mirrored gold jacket, snake charmer outfit, kimono featuring a "Japanime Britney" and more.
There's also some "spikey stud couture," as Goco says; a purple leather jacket covered with thousands of pink chrome studs, safety pins, spikes and chains. "It's something you haven't seen before," he explains. "We found the one place in America that could make that dream come true."