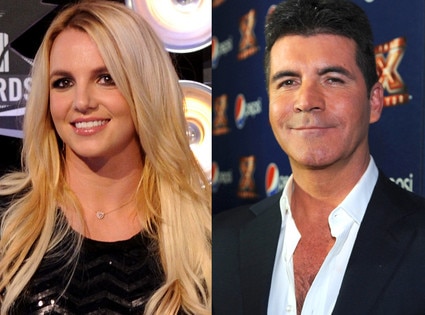 Good news, Britney fans!!
Our pop princess is so close to signing a big paycheck to become a judge on X-Factor USA, confirmed by trustable sources to E! News. After a tough negotiations, Britney's team has finally agreed to a US$15 million contract deal.
"Both camps were back and forth on the money but now they have finally come to agreement on the fee". "That was a big sticking point and now thankfully, it's been sorted. All they need to do now is work out the smaller points. The fact the money is now set, means that there is nothing stopping this from becoming a reality" - says one insider with intimate knowledge of the pending deal.
However, Britney's fiancee, Jason Trawick, will become a producer of the show.
"Jason is expected to be there everyday Britney is on the set. He is her rock and will help guide her through the process. He is the person she trusts the most", the second source says.
Neither rep of X-Factor or Britney's team confirm nor deny about this. However, a production insider tells E! News that Britney is interested with this and she gets on well with Simon Cowel.
"She's really looking forward to the project and being able to connect with her fans." "The decision of who will joing Simon, Britney and L.A. in the judging panel, is yet to be made. Simon really wanted Britney confirmed first. Once she signs, he can make the final preparations.", the insider claims.
Britney will joining the judging panel this may for the auditions before the new season of X-Factor USA starts in September.
full article/source : http://www.eonline.com